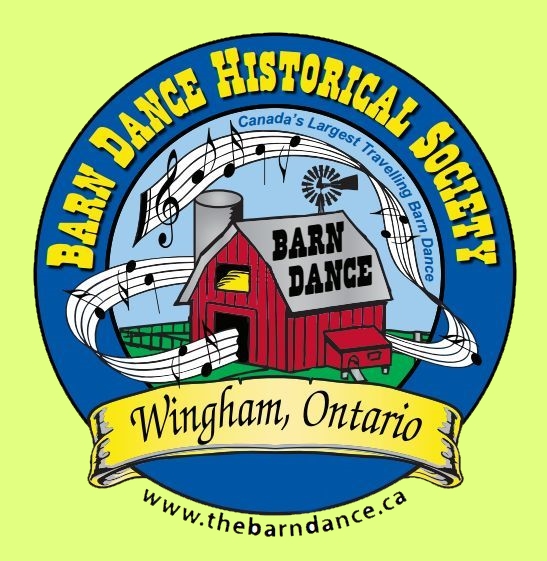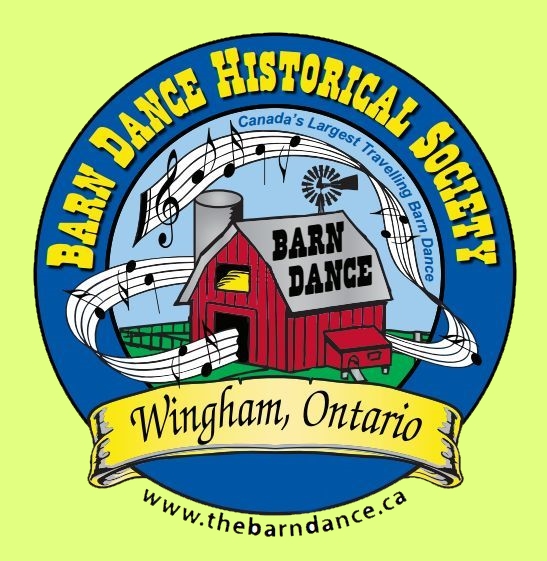 "CANADA'S LARGEST TRAVELLING BARN DANCE"
The Official Site of


P.O. Box 68, Wingham, Ontario N0G 2W0; email: barndance2013@gmail.com
This is the official site of the Barn Dance Historical Society & Entertainment Museum. Browse this and our other pages to learn more about the Society and find out about Recent News and Upcoming Events.
With our Final Jamboree May 26-28, 2023, the focus of the society is changing. Our newsletter will be online only, but we will continue reporting on the Barn Dance Band events . As well, a new feature will be reporting all the jams occurring in Ontario. Click here.

Grand Finale at Country Heritage Park, Milton (Oct 2001)
The Barn Dance Master of Ceremonies, Jim Swan, has a special way of opening the Barn Dance shows to link them back to the style of the original Barn Dance live broadcasts. (Click here to see a video of the opening of the show in Milton, October 2001)
Aims & Objectives of the Society:
To preserve the memory of the builders, the musicians and entertainers who were featured over the years on the CKNX Barn Dance, and on the radio and TV shows -- Serenade Ranch, Western Roundup, Circle 8 Ranch, Good Time Country and others, which were broadcast from the CKNX facilities over the years.
To establish and maintain a museum for the display of photos, artifacts and memorabilia relating to the builders, the musicians and entertainers from this area.
To support, in any possible way, new musical and entertainment talents in the area, particularly in the country music field.
It is with regret that we will be presenting a motion that Tthe Barn Dance Historical Society be disbanded as of the next Annual General Meeting (likely in April 2024).
However, at this year's Jamboree we had the opportunity to introduce more young talent.



Memphis Marier at the Final Barn Dance Jamboree(May 2023)
The Barn Dance Master of Ceremonies, Jim Swan, introduces Memphis Marier to the crowd in the Blyth arena (Click here to see the video of Memphis Marier)
Recent & Upcoming Barn Dance Band Events:
Date

Event Name

Place

More Info

May 26-28, 2023

Our Final Campout Jamboree

Blyth Arena and Campgrounds, Blyth, ON

Friday, June 30, 2023

Exeter Homecoming Dinner/Dance 5:00 p.m.- 11 p.m.
with Barn Dance Band

Exeter Community Centre
Exeter, ON
Limited Tickets: See ** below

Sunday, September 17, 2023

Barn Dance Show

Parkview Gardens
Listowel, ON

Thursday, September 21, 2023

Barn Dance Show - 7:00 p.m.

International Plowing Match RV Park
Laurel, ON

Sunday, November 5, 2023

Barn Dance Show along with George Fox - 2:30 p.m.

Wingham Town Hall Centre
Wingham, ON

Sunday, November 26, 2023

Barn Dance Show
Postponed until April, 2024

Hensall Community Centre
Hensall

Details to follow
** Due to licensing, there is a maximum number of people permitted for the dance and there are a limited number left. Recommended that you phone ahead to get tickets so you are not disappointed at the door.




See some highlights from the Hepworth show in 2017. What a Barn Dance Show is all about!

Our museum is now closed, and many of the artifacts have been returned.
HOWEVER, YOU CAN STILL VISIT OUR PICTORIAL MUSEUM !

If you know how we can contact the family of Clare Adlam or Mel Lavigne, please send the information to the webmaster

If you have any comments about the barn dance, or web site or our shows, we'd be glad to hear from you. Please send them to the webmaster, and they'll be posted here.



Number of visits:


web hit counter

Number of visitors:


page counter

Count (as of July 1, 2022)

For further information, questions, etc., please contact us by email: click here for Barn Dance Info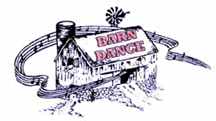 Contact webmaster